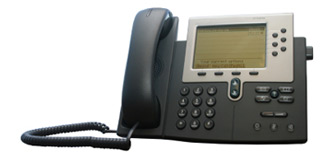 Hosted IP PBX
InPhonex Telecom provides partners with a powerful, hosted PBX to either interconnect with their own service to create a hybrid solution or to private-label and sell standalone. InPhonex Telecom assigns every user a Virtual Number which acts as an internal identifier. This can be mapped to an extension to create dial plans including global four-digit dialing.
The InPhonex Telecom Hosted PBX has a complete set of features all of which can be managed through the User Control Panel or via APIs.
Keep in touch like never before. Establish a Phone Number wherever your friends, family, or customers live and they can call you for the price of a local call. Whether they're around the corner, across the country or across the world, your family and friends can call you with no long distance fees.
With three way calling you can talk to two other people at once with ease. This feature lets you bring the second party on line by following your phone's instructions. Note: calls made outside of your calling plan will be charged at our low long distance rates.
In case of emergency InPhonex Telecom supports 911 dialing. Dial 911 only in case of emergency.
Call Forwarding lets you ring multiple numbers of your choice. You can send incoming calls to any phone number you choose, even International numbers. Advanced Call Forwarding is included with every account at no additional cost. When ringing a "non InPhonex Telecom " number such as your cell phone or international number, a per minute fee will apply.
Set calls to ring to any other numbers if you're on the phone.
Have you ever missed a call and not know who it was? With Call Return you can simply call back the last number who called you. Dial *69 to use this feature. Missed more than one call? Get a complete Call History or Missed Calls listing from the online user Control Panel.
Call transfer allows you to direct a call to any number in the world while talking to the other party. To have your calls transferred as they ring in, see our Call Forwarding feature.
If you are on the phone when another call comes in, a tone will sound, enabling you to answer the second call. If you choose not to answer the second call, it will be forwarded (if forwarding is enabled) otherwise it will be answered by voicemail (if enabled). If you use Caller ID, the caller's phone number will appear in the display before you answer the second call. Call waiting is enabled by default.
Know who is calling you before you answer the phone. When your phone rings, the name and phone number of the person calling you will show in your Caller ID enabled phone display. It also works with call waiting, and will show the caller's name and phone number as the call waiting tone sounds.
+ Local Access Numbers (requires call credit)
InPhonex Telecom offers prepaid calling through Local Access Numbers located around the world. Make calls using our low rates when you're away from your Internet connection by calling an access number similar to a traditional phone card.
When the Do Not Disturb feature is enabled, all incoming calls will be routed directly to your voicemail (if enabled) and your phone will not ring.
Make free calls to any US/Canada Toll Free Number with no long distance charges. Just dial the toll-free number, it's that easy.
Make free calls to other InPhonex Telecom users anywhere in the world with no long distance charges. Just dial the user's 7 digit Virtual Number, it's that easy. We even provide you with four additional Virtual Numbers free of charge so you can create your own network of friends to call free. It doesn't matter where you or the other party is located, free in network calling works worldwide and there are no limits so you can talk as long as you want as often as you want.
InPhonex Telecom offers an International Call Block feature which allows you to block international calling. This feature protects you from unintended international calls by disabling them.
Multi-Ring is a powerful feature that allows you set incoming calls to ring you at several numbers, either simultaneously or sequentially, in any order you like and for as long as you like. This feature is set up in your online user Control Panel.
Access your account information 24 hours a day, seven days a week to check call history, change account information, listen to voicemails, manage call forwarding options and more. Our award winning control panel puts you in control with tools never available through traditional phone companies.
+ Online Recharge of Call Credit
Recharge your call credit, 24 hours a day, 7 days a week by logging into your account and purchasing more call credit. This feature is accessed through your online Control Panel.
+ Pinless Dialing (requires call credit)
InPhonex Telecom offers prepaid calling through Local Access Numbers located around the world. Make calls using our low rates when you're away from your Internet connect by calling an access number similar to a traditional Phone Card. With our PINLESS feature you can activate the numbers where you will call from most frequently (your cell phone, home phone, office phone) and our system will automatically recognize you and authenticate the call. There's no need to remember an account number and PIN when you dial from numbers that you have previously setup. Share your prepaid phone call credit with friends and family so they can say goodbye to phone cards forever!! Note: PINLESS feature may not work for every International access number.
Whether you take a short trip or extended time away, use your InPhonex Telecom account with any broadband Internet connection. When staying at a hotel or with friends and family you can make and receive calls using your Internet telephone, telephone adaptor or a "softphone" and a headset connected to any computer. Many phone adaptors and Internet telephones are small enough to travel with and can be connected anywhere in the world. Once connected, you will be ready to make and receive calls as needed.
InPhonex Telecom uses "Virtual Phone Numbers" as the address of a user on our network. These are 7 digit numbers which are used to make free calls between users, connect your device of softphone to the network, login to the user Control Panel, configure call forwarding options, and more.
Now you can manage your voicemail messages easily without just relying on your phone. Take control and listen to voicemail via the online Control Panel, your email inbox or any phone.